Arctic Swell

2020-2022

08/01/2022- 20/02/2022

Northern Photographic Centre

, Oulu, Finland.

Arctic Swell

is a body of work consisting of a moving image piece in 4 chapters: DYAD (chapter I), a simple melody atoms buzz like linden trees in July (chapter II), Temporary Organ (chapter III), Gentle Touch (chapter IV); still images and a

publication

, exploring intersections in between climate change, nurturing as resistance and perception of time. The work looks at the timelines of human gestation and irreversible human caused processes on the planet, using video, photography, temporary sculpture and text.

A short online presentation can be

viewed here.

Acts of merging and dividing, symbiotic relationships and interconnectedness are revealed through events of varying scale: microscopic lens capturing mammary gland cells contract in response to injection of oxytocin; a digitally reconstructed Arctic forest is observed by an eye of a drone; scenes from sauna, foraging of wild berries and herbs, and other simple rituals of care are cut to the soundtrack of lullabies- simple calming melodies sung to soothe an infant, a planet, the singer themselves. The video work is accompanied by a publication featuring texts and still images that are exhibited as glowing images and prints on translucent fabrics. There are microscopic scans of Arctic Lichen, photographs of temporary sculptures made of seaweed jelly, snow formations and skin.

"Arctic Swell" development was started during the On the Edge residency in Oulu and Lapland, organised by Street Level Photoworks in collaboration with Northern Photographic Centre in 2020. The development and production of this work was supported by Creative Scotland, Hope Scott trust, Lithuanian Culture Council and British Council Scotland, City of Oulu, Arts Promotion Centre Finland and Kone Foundation.

With thanks to Kaija Kiuru and Timo Helle for hosting and for lichen; Stephen Mitchell at the University of Edinburgh for SEM scans of lichen; dr. Felicity Davis at Aarhus University for permission to use fascinating moving imagery of mammary gland cell contractions.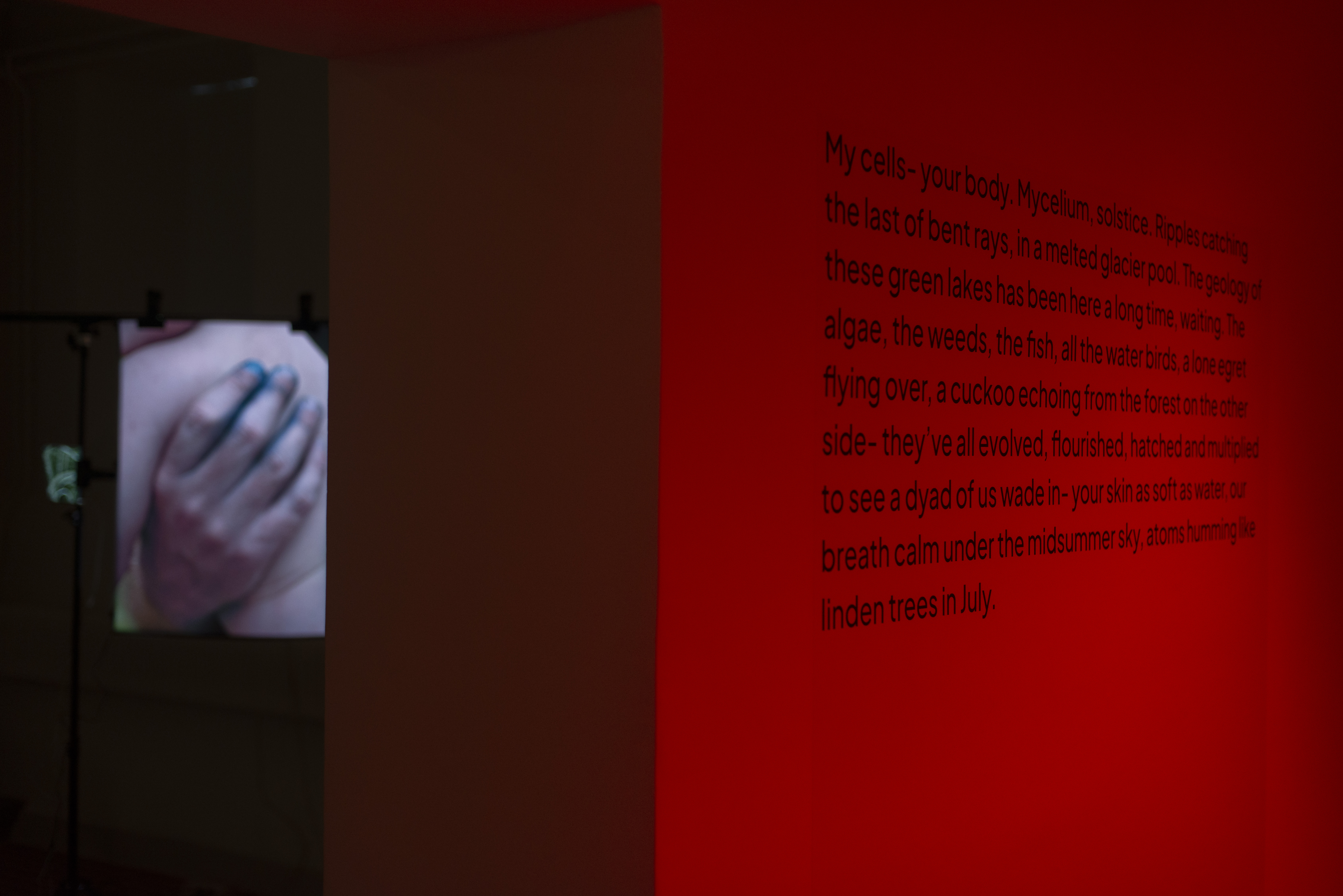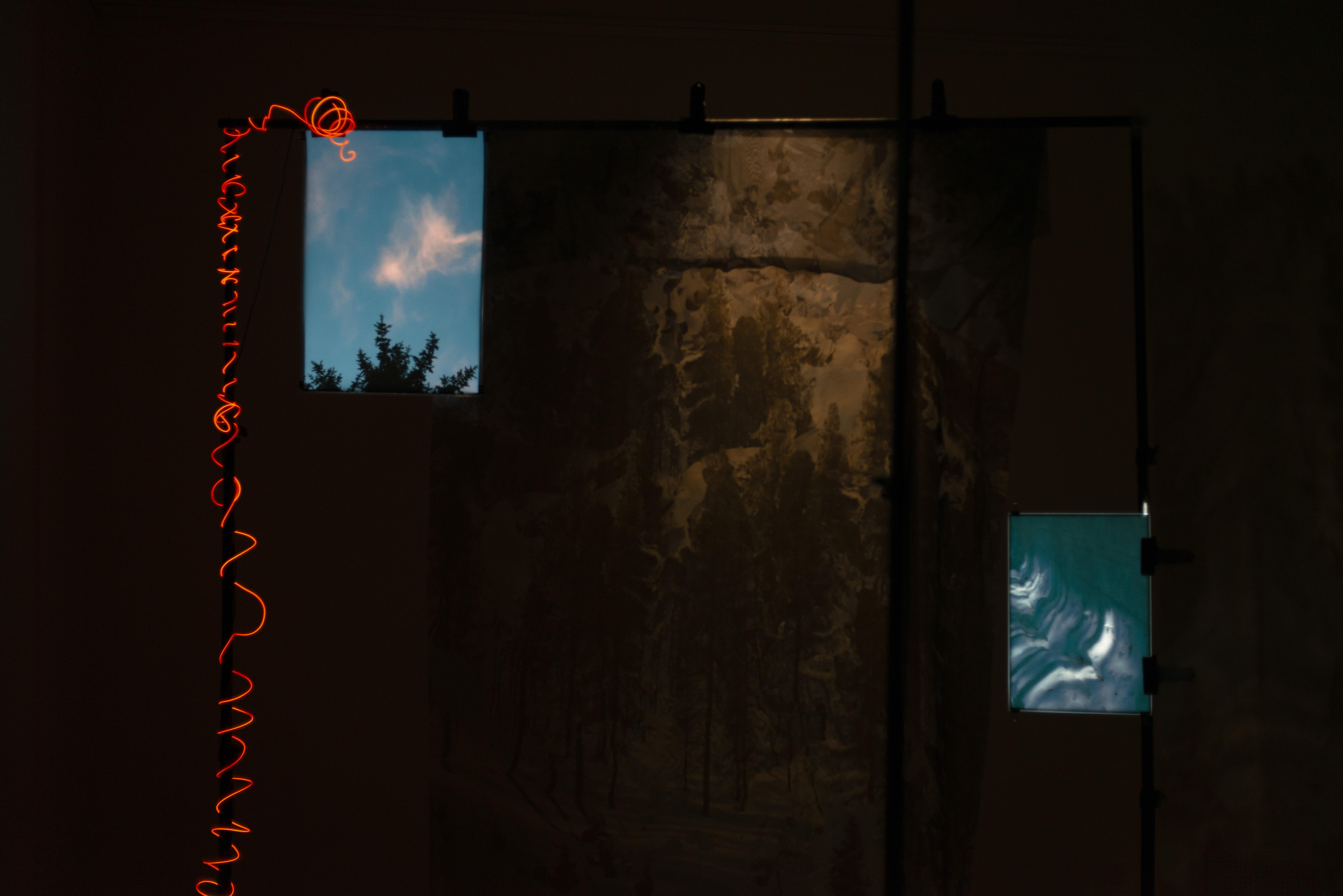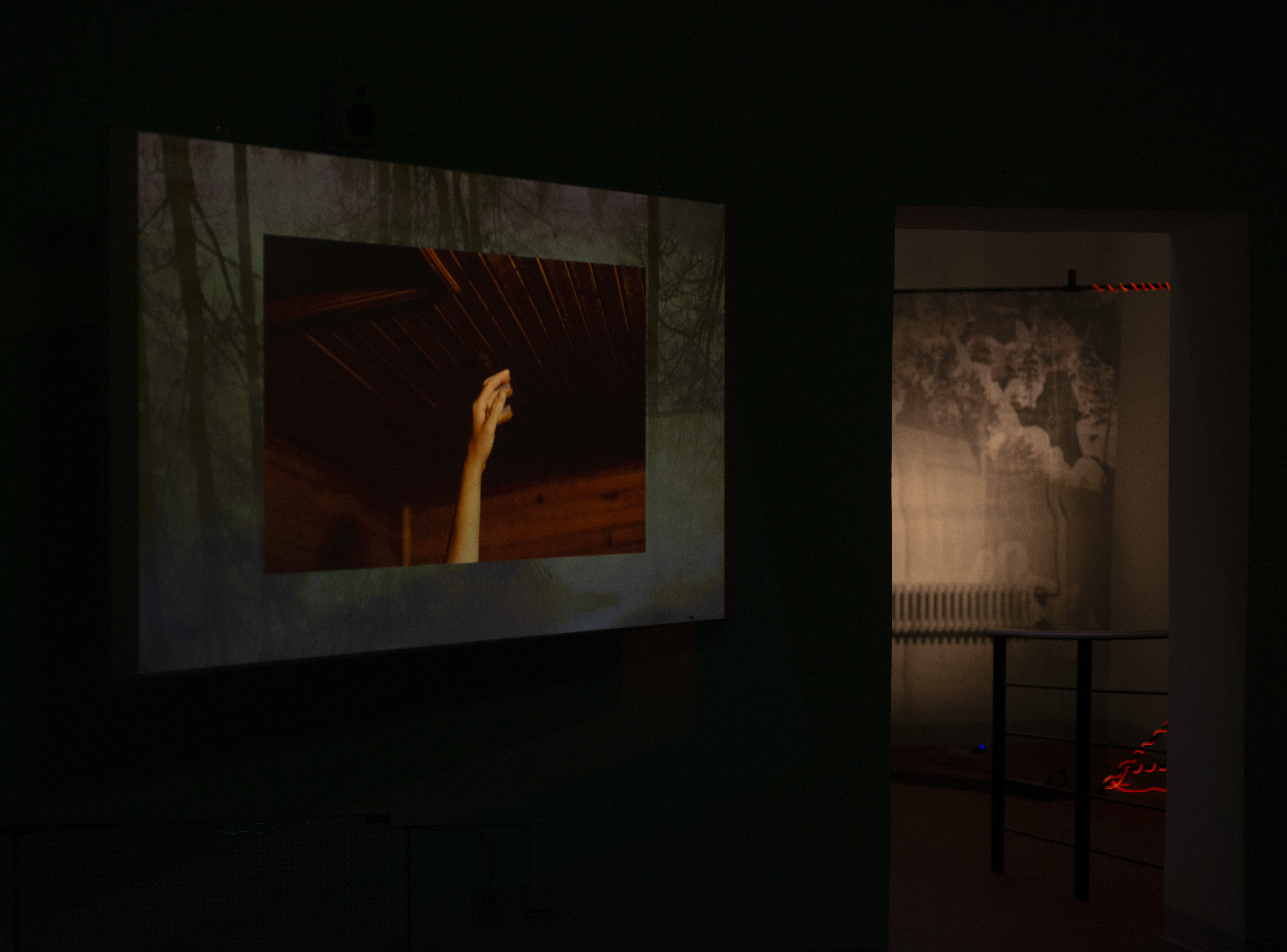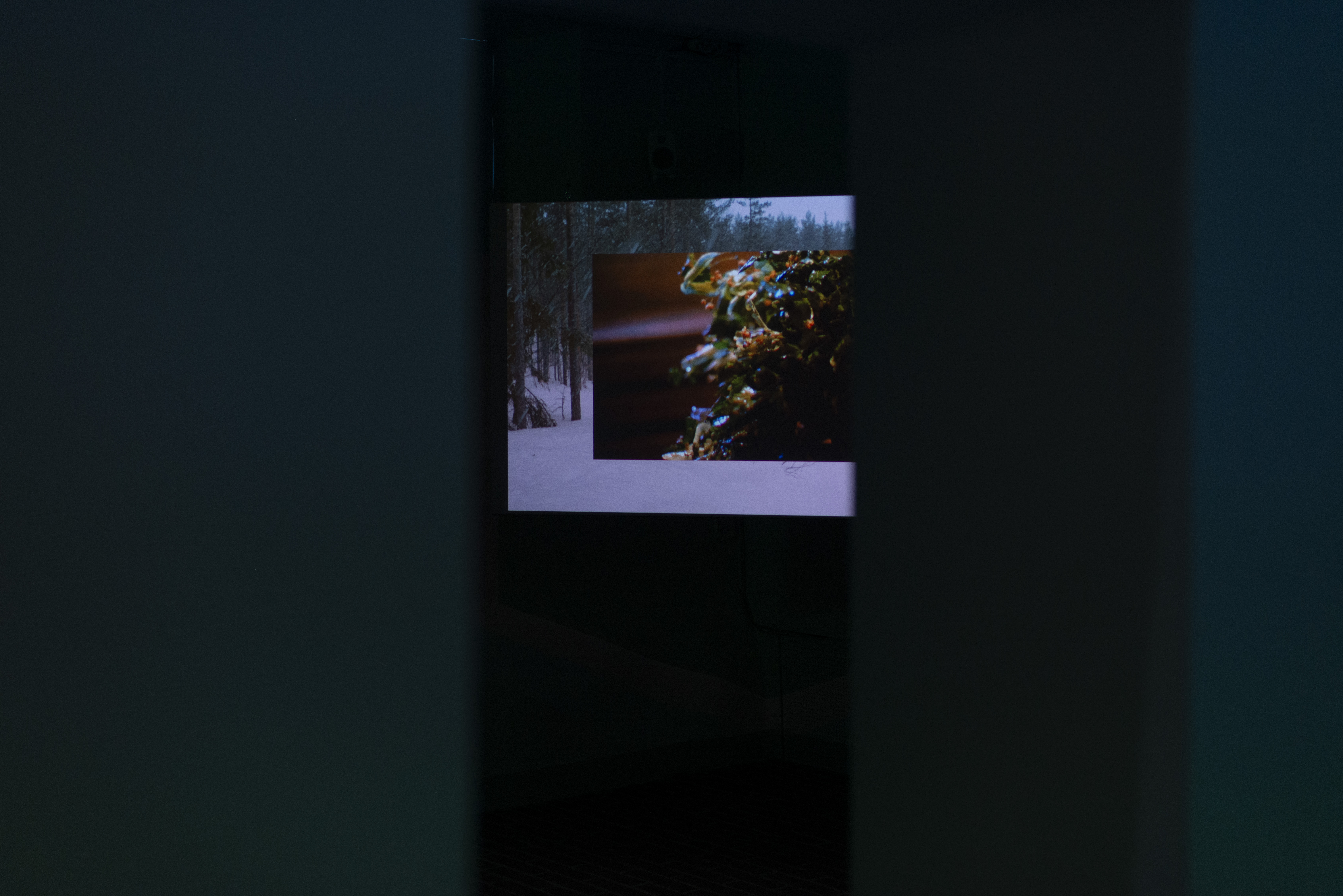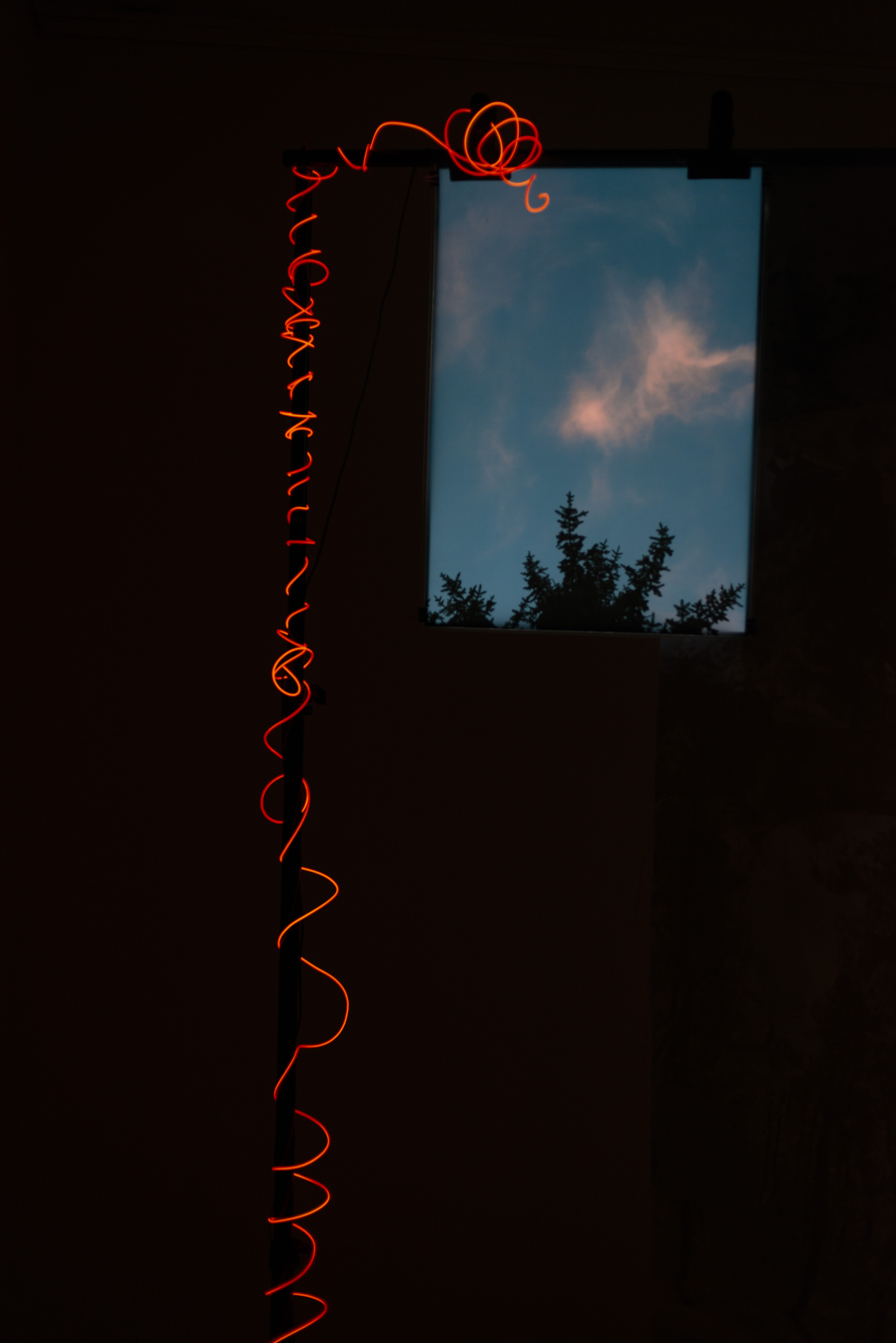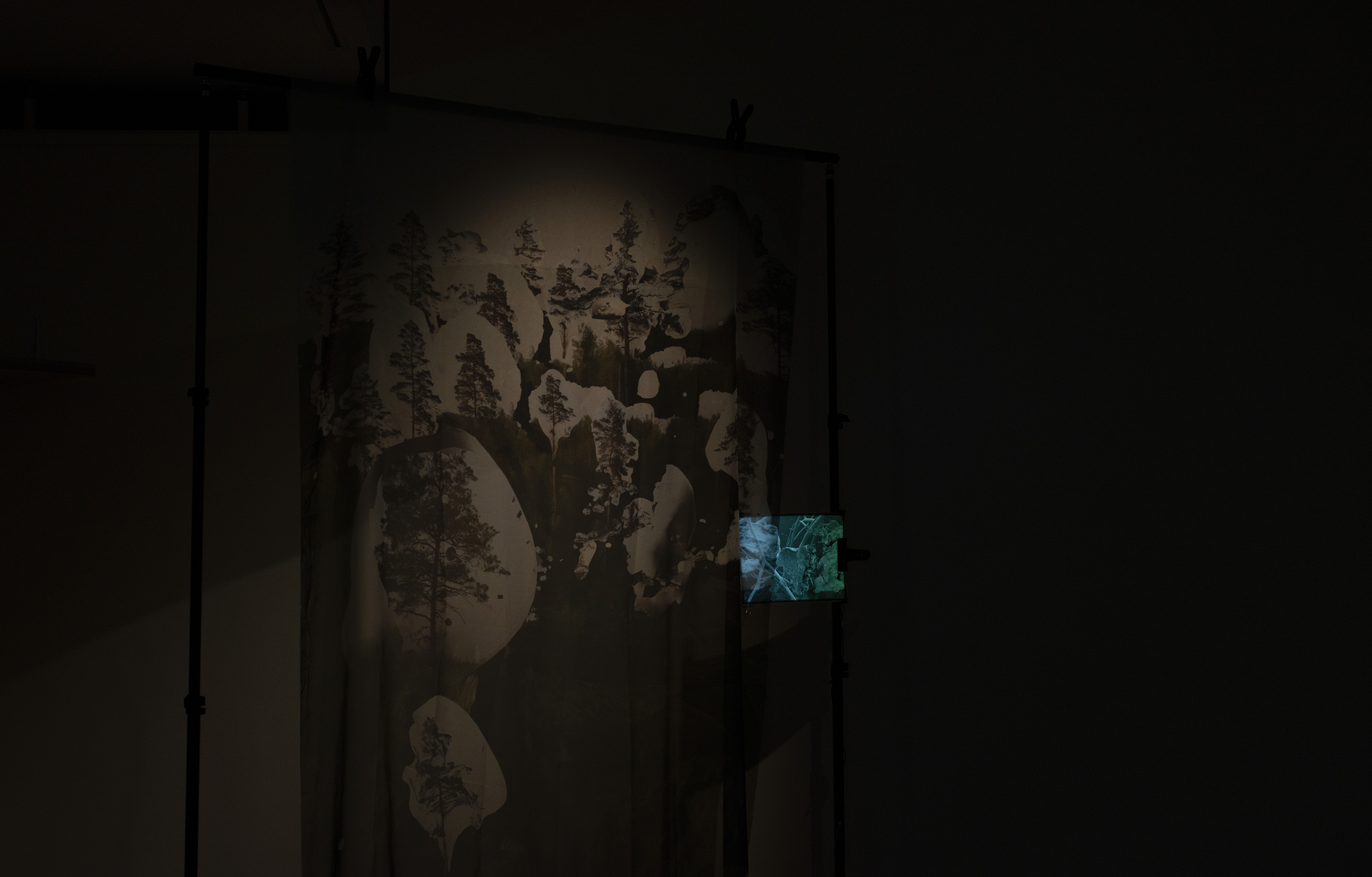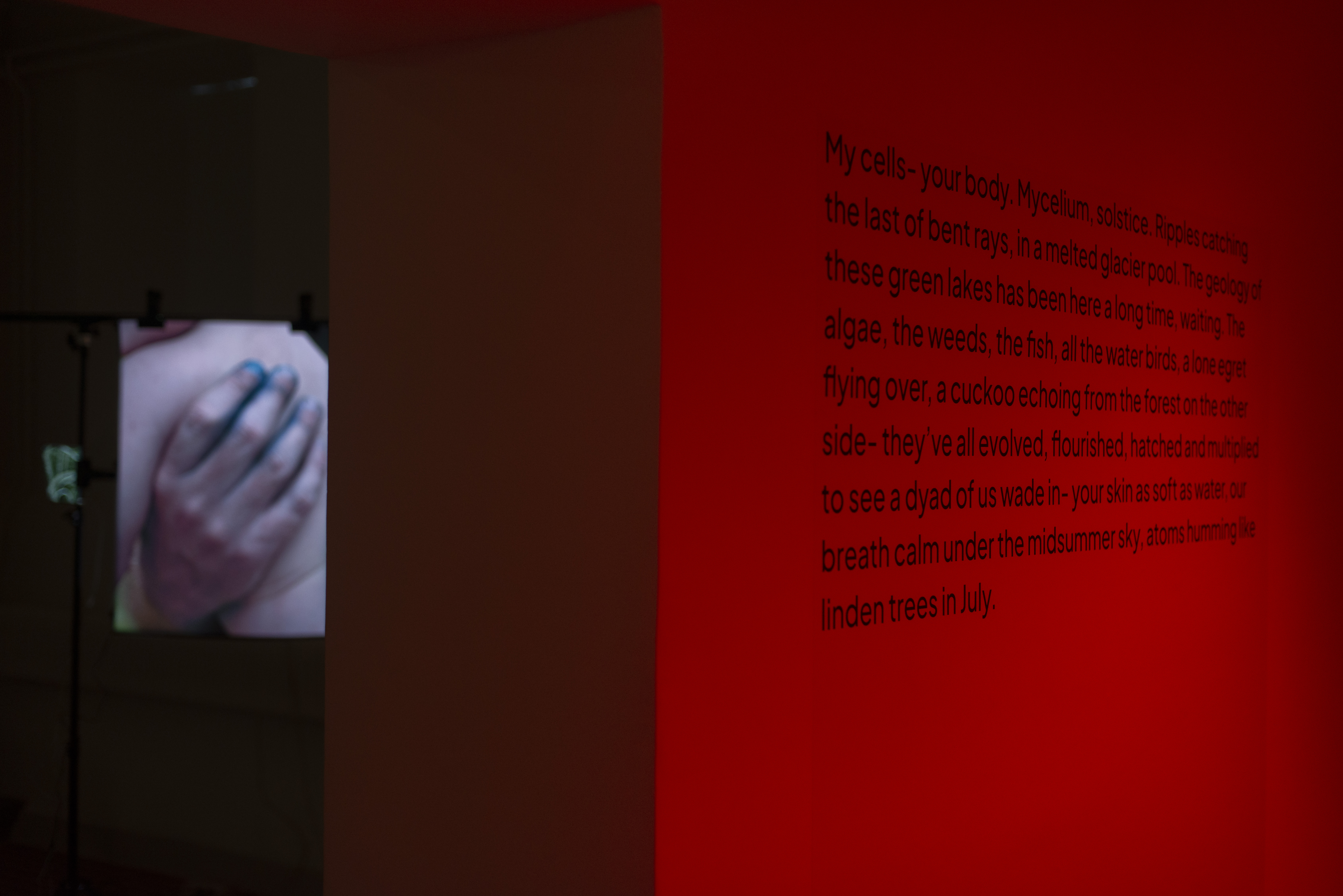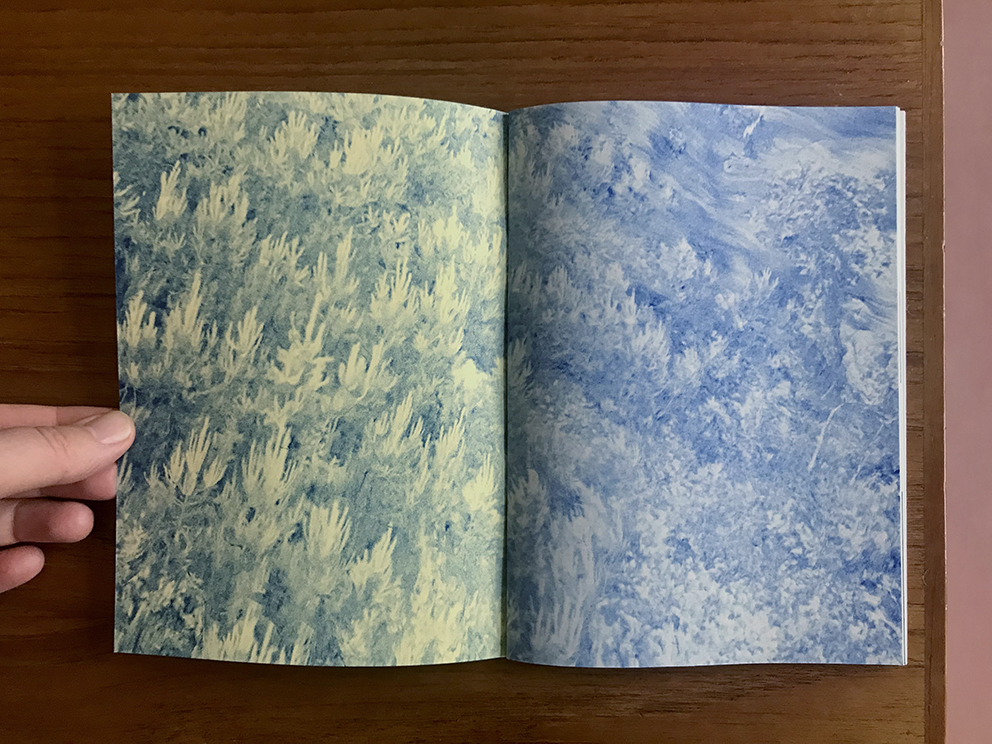 ©Kotryna Ula Kiliulyte 2023 kotrynaula@gmail.com