Impossible Colonies

Chapter I.
Beeswax, gold tassels, digital print on silk, magic lantern slides, two silent HD videos, photoetchings.
Edinburgh Art Festival 2017


Impossible Colonies
takes it's starting point from the utopian project Dausuva (named after Dausos - spirit world in Lithuanian mythology) proposed by the Lithuanian geographer and diplomat Kazys Pakstas in the 1920s. His proposal suggested moving the whole nation of Lithuania to a safe place in the case of geopolitical tensions: it would exist as a peaceful colony in a purchased or leased land. Suggested locations included Belize, Madagascar, Quebec, Sao Paulo region in Brazil and Bahamas.
Impossible Colonies
incorporates a wide range of references from practices of archiving and archive digitisation, water as liminal space, landscape gaze and notions of souvenirs as memory objects.
Combining elements of photography, printmaking and sculptural objects Impossible Colonies explores alternative scenarios through the future seen in the past. By taking a nearly century old utopian project out if it's geographical and political conditions and opening it up to the current global context this work invites to imagine a new direction.
Development and making of
Impossible Colonies
is supported by the Lithuanian Culture Council and Edinburgh Art Festival.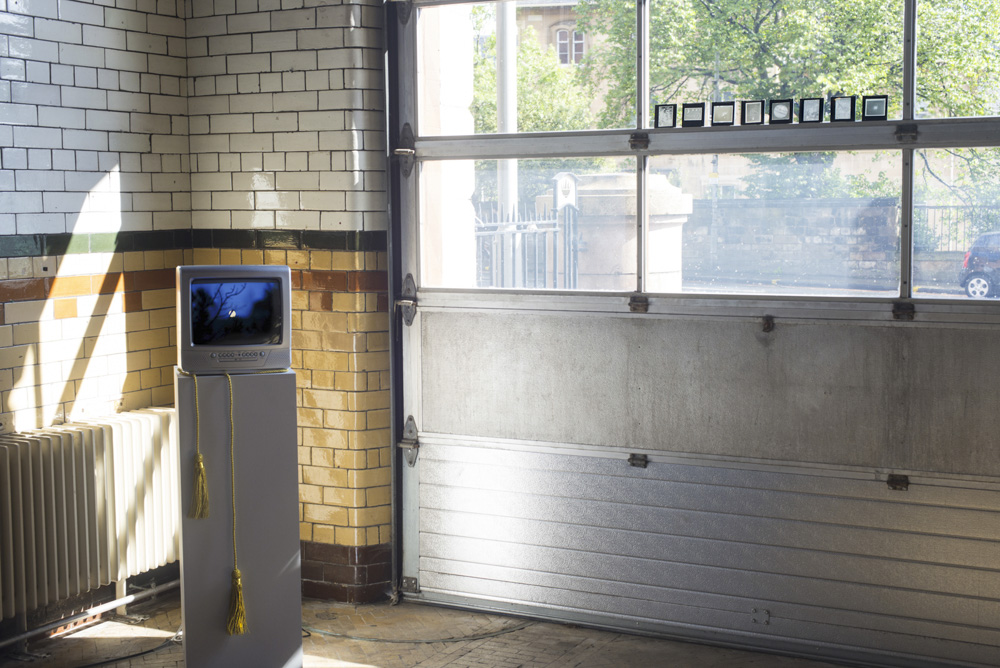 Old Fire Station, Edinburgh Art Festival. 2017
©Kotryna Ula Kiliulyte 2023 kotrynaula@gmail.com