Arctic Swell

2020-2022

08/01/2022- 20/02/2022

Northern Photographic Centre

, Oulu, Finland.

Arctic Swell

is a body of work consisting of a moving image piece in 4 chapters: DYAD (chapter I), a simple melody atoms buzz like linden trees in July (chapter II), Temporary Organ (chapter III), Gentle Touch (chapter IV); still images and a

publication

, exploring intersections in between climate change, nurturing as resistance and perception of time. The work looks at the timelines of human gestation and irreversible human caused processes on the planet, using video, photography, temporary sculpture and text.

A short online presentation can be

viewed here.

Acts of merging and dividing, symbiotic relationships and interconnectedness are revealed through events of varying scale: microscopic lens capturing mammary gland cells contract in response to injection of oxytocin; a digitally reconstructed Arctic forest is observed by an eye of a drone; scenes from sauna, foraging of wild berries and herbs, and other simple rituals of care are cut to the soundtrack of lullabies- simple calming melodies sung to soothe an infant, a planet, the singer themselves. The video work is accompanied by a publication featuring texts and still images that are exhibited as glowing images and prints on translucent fabrics. There are microscopic scans of Arctic Lichen, photographs of temporary sculptures made of seaweed jelly, snow formations and skin.

"Arctic Swell" development was started during the On the Edge residency in Oulu and Lapland, organised by Street Level Photoworks in collaboration with Northern Photographic Centre in 2020. The development and production of this work was supported by Creative Scotland, Hope Scott trust, Lithuanian Culture Council and British Council Scotland, City of Oulu, Arts Promotion Centre Finland and Kone Foundation.

With thanks to Kaija Kiuru and Timo Helle for hosting and for lichen; Stephen Mitchell at the University of Edinburgh for SEM scans of lichen; dr. Felicity Davis at Aarhus University for permission to use fascinating moving imagery of mammary gland cell contractions.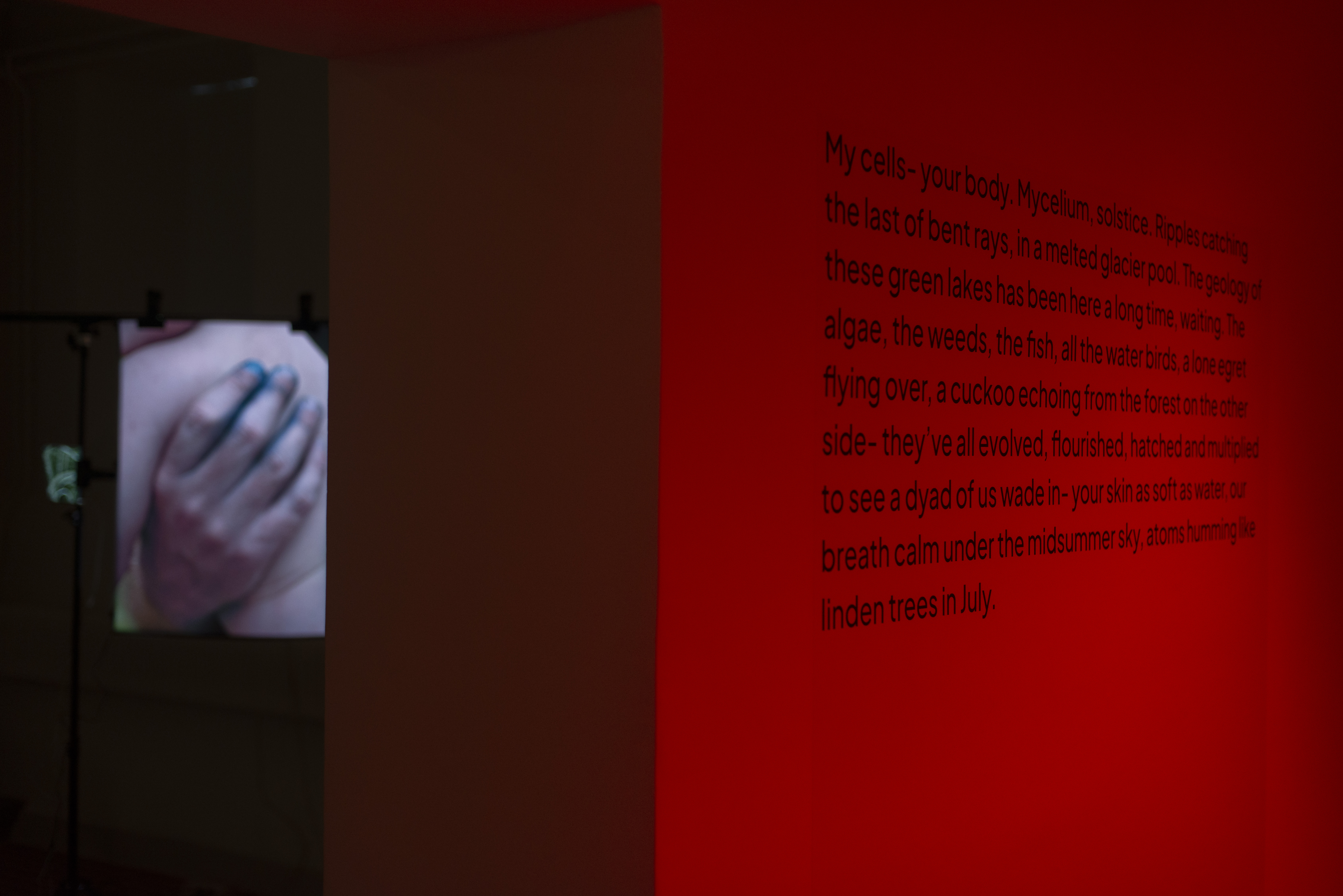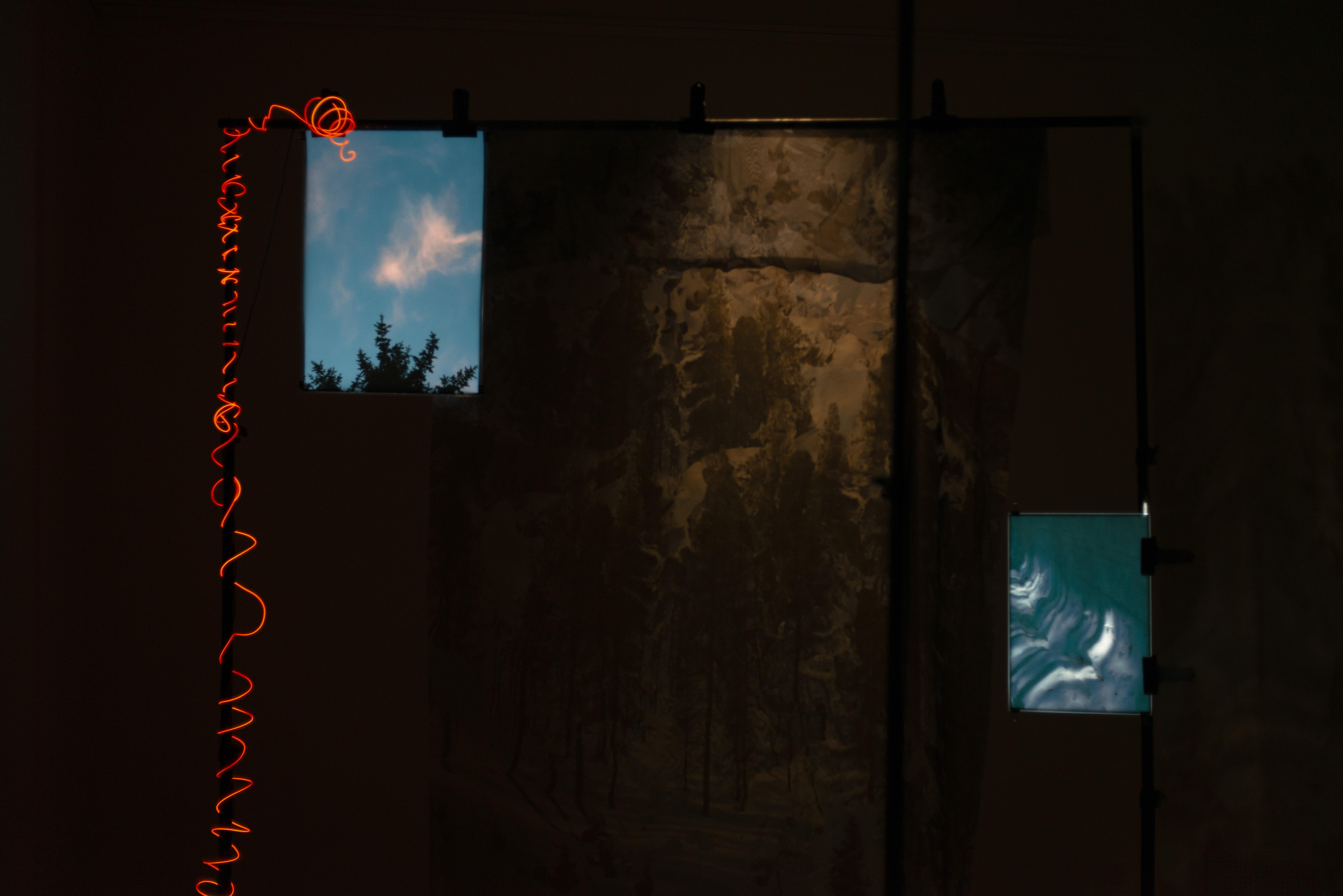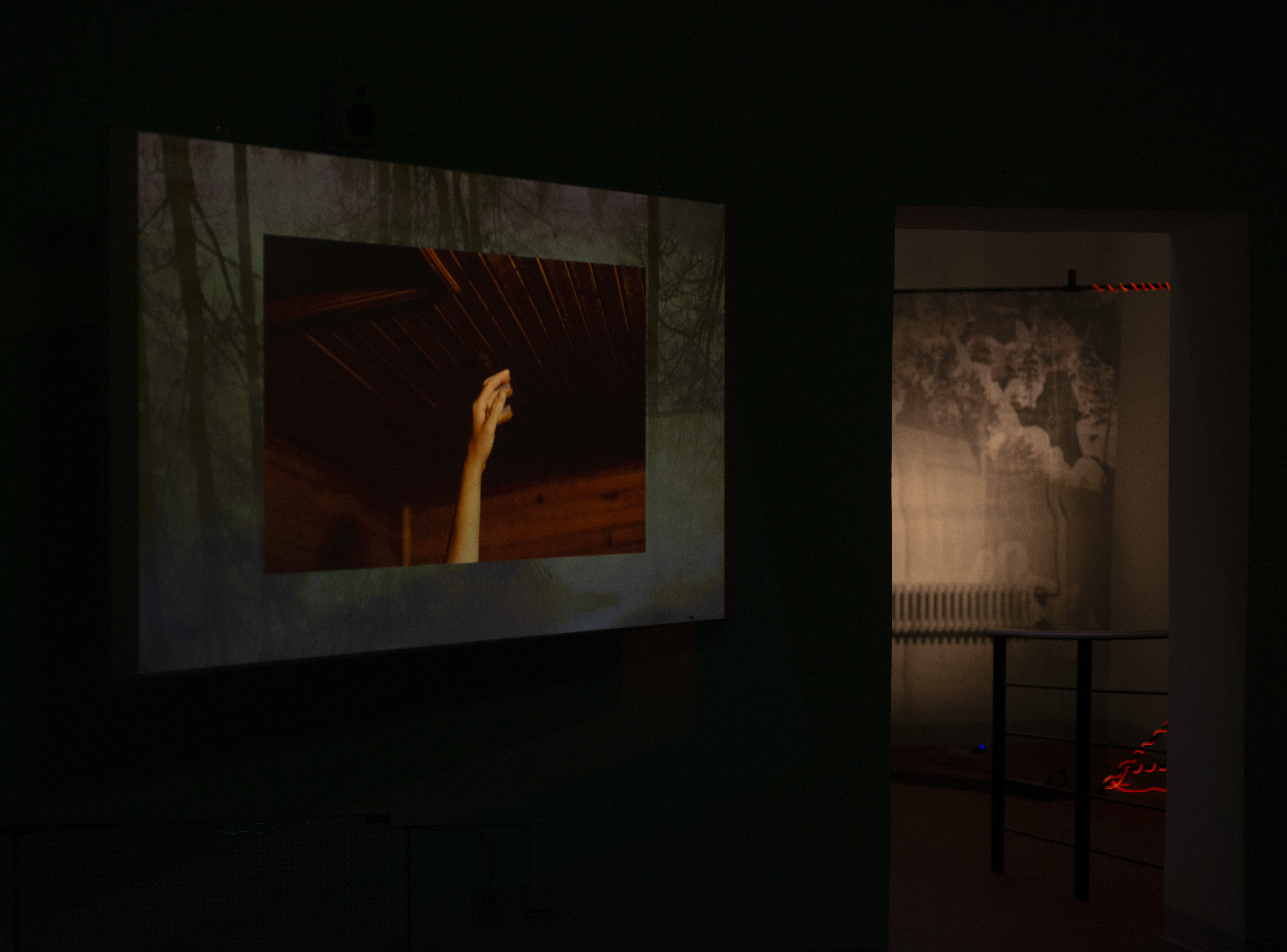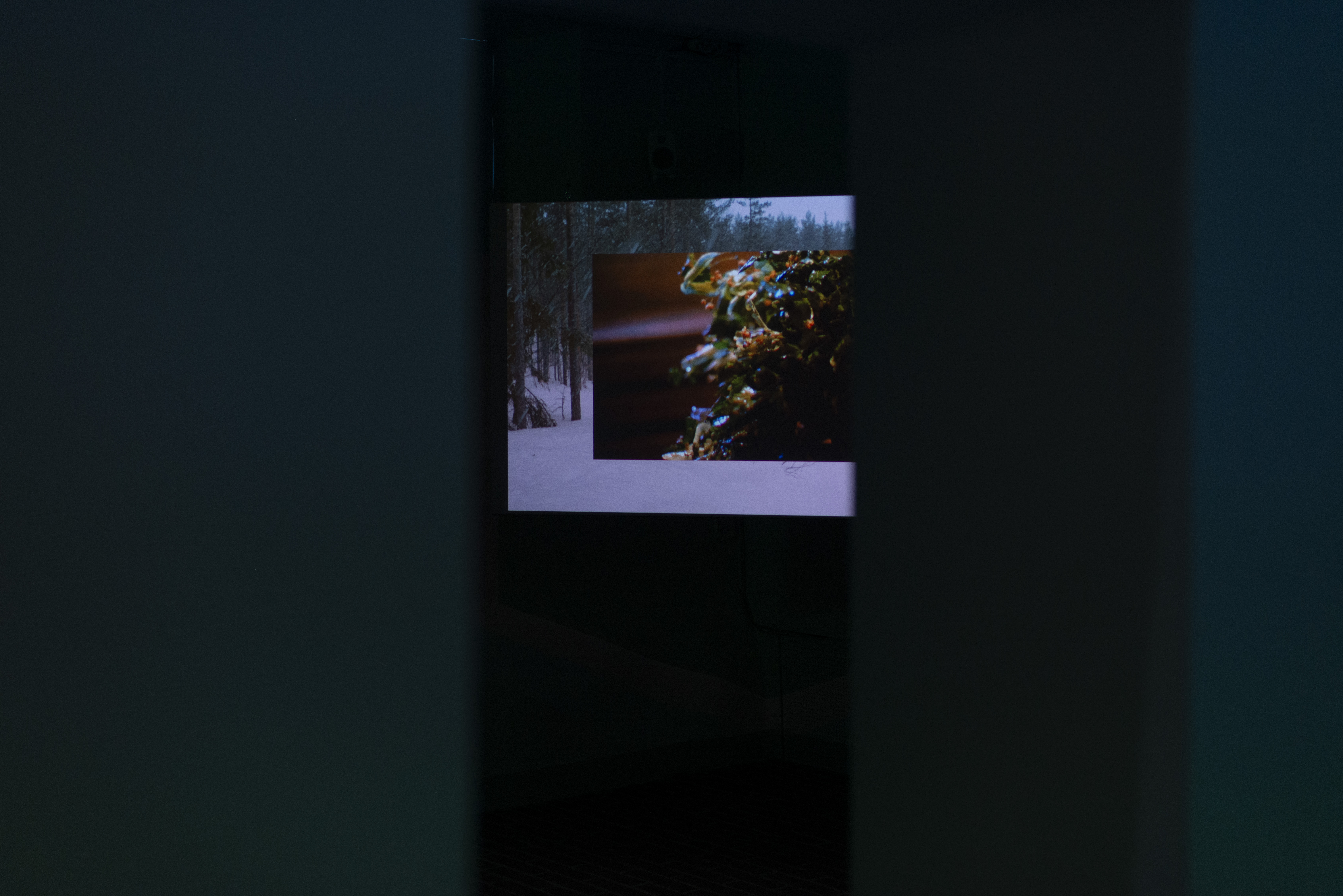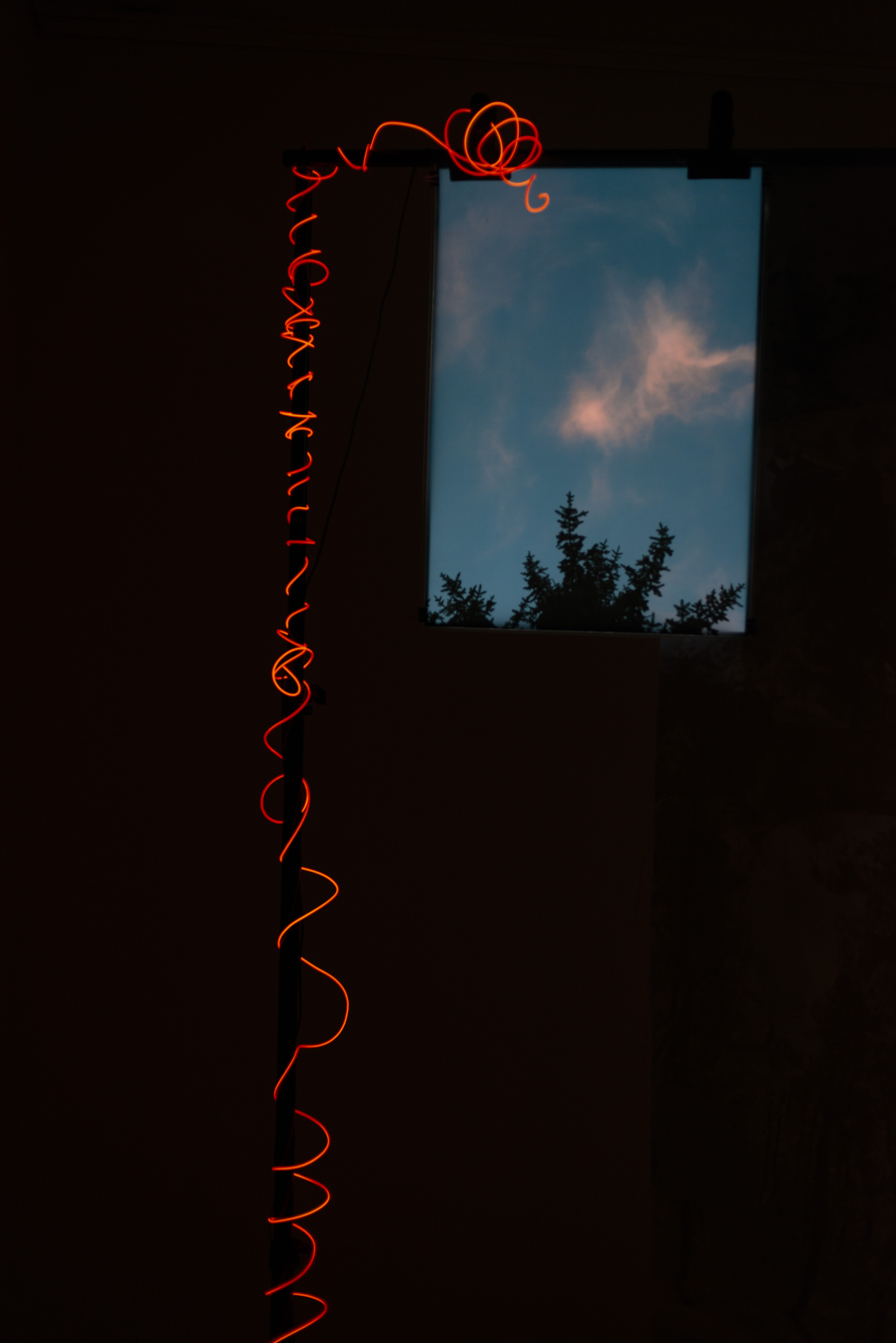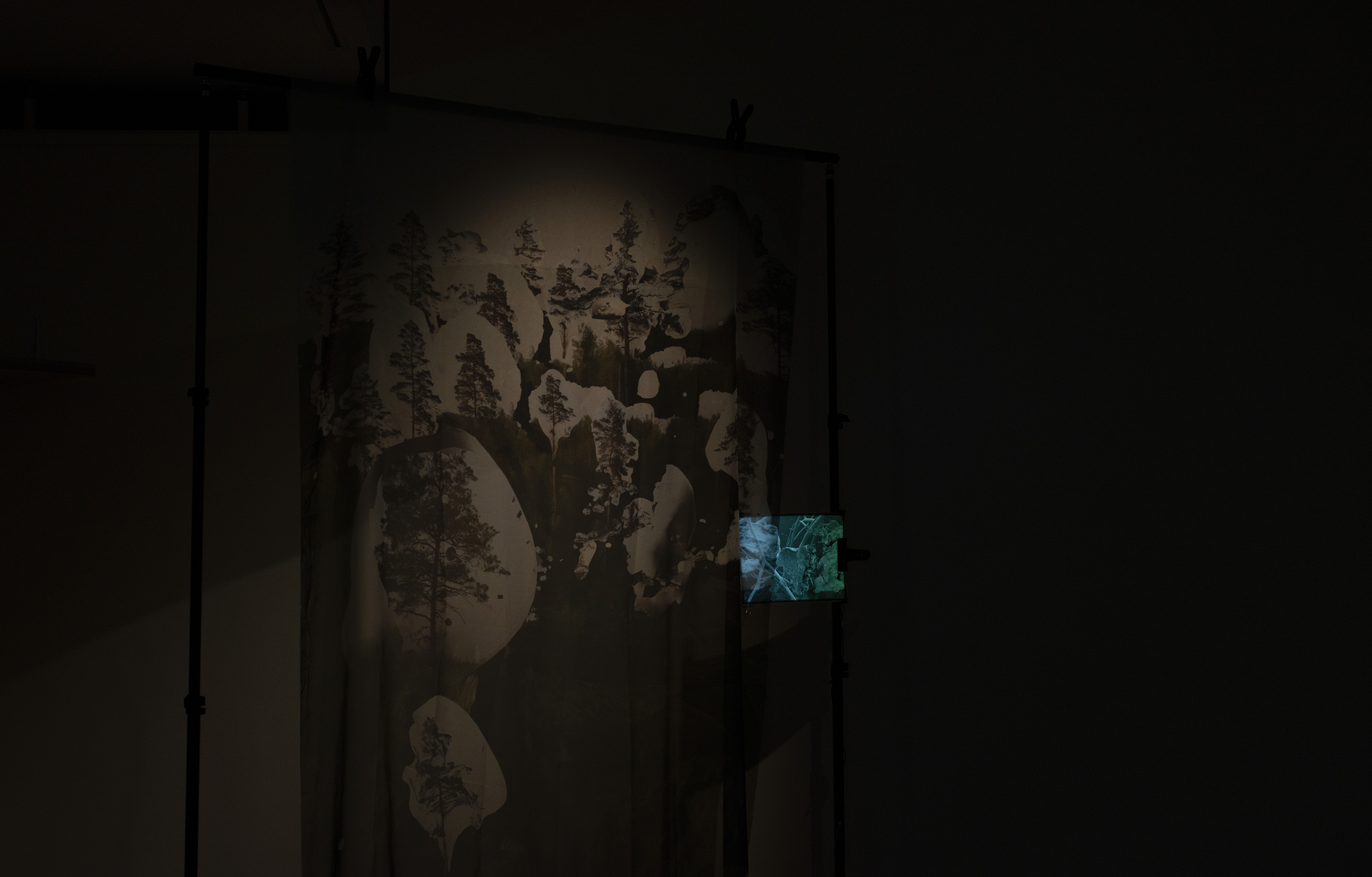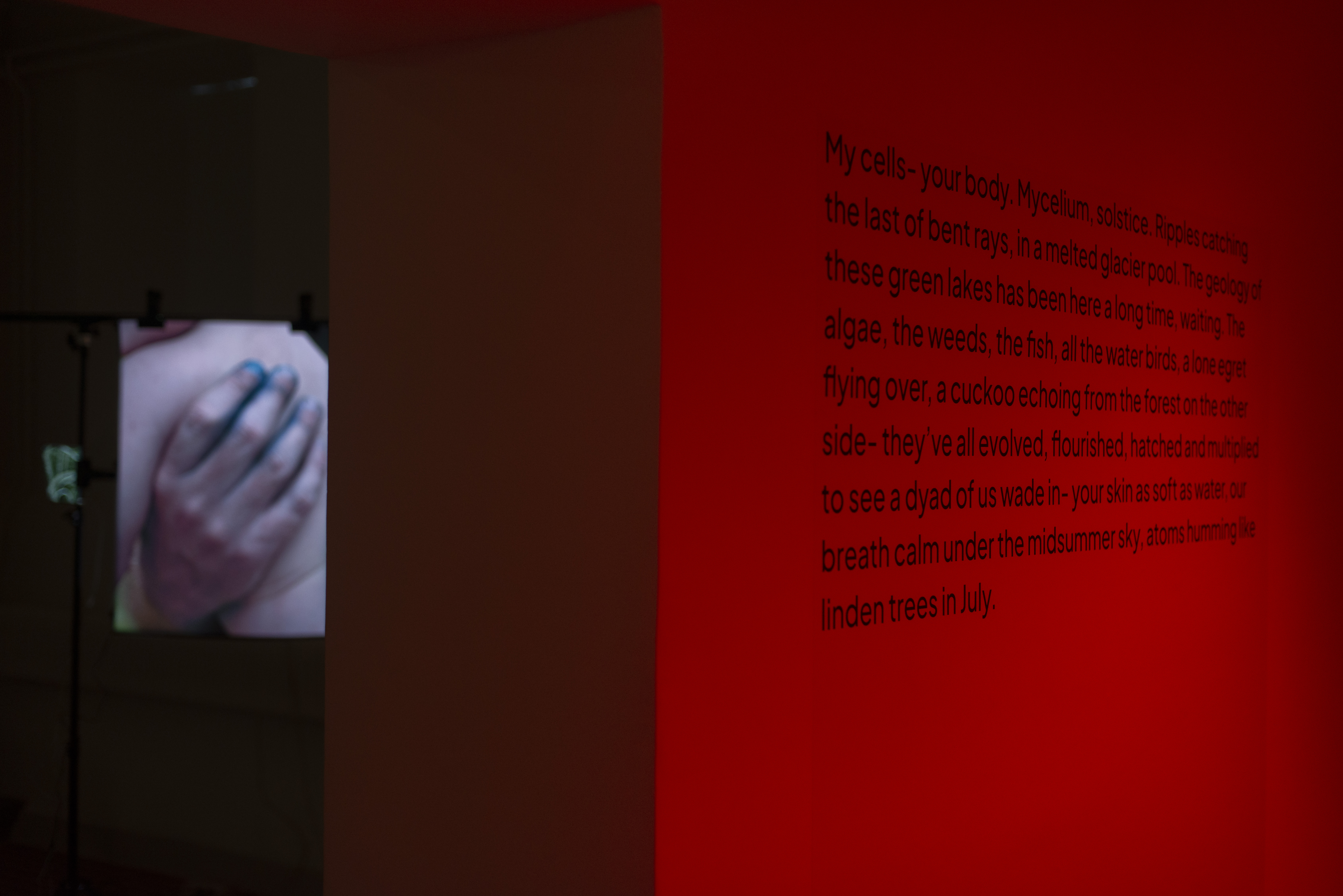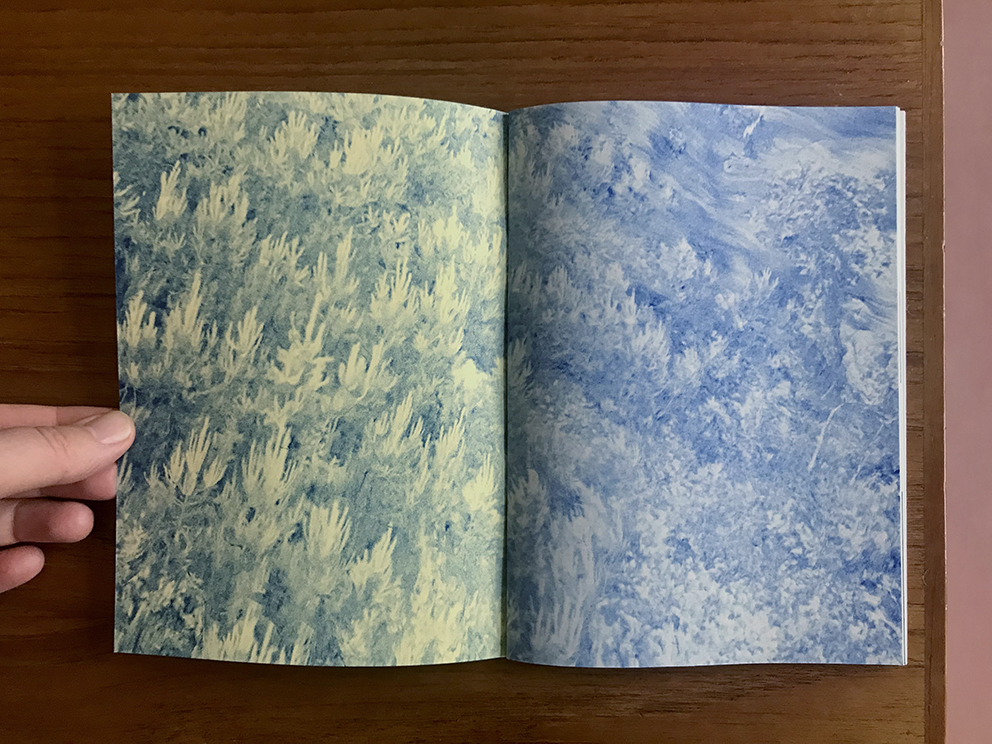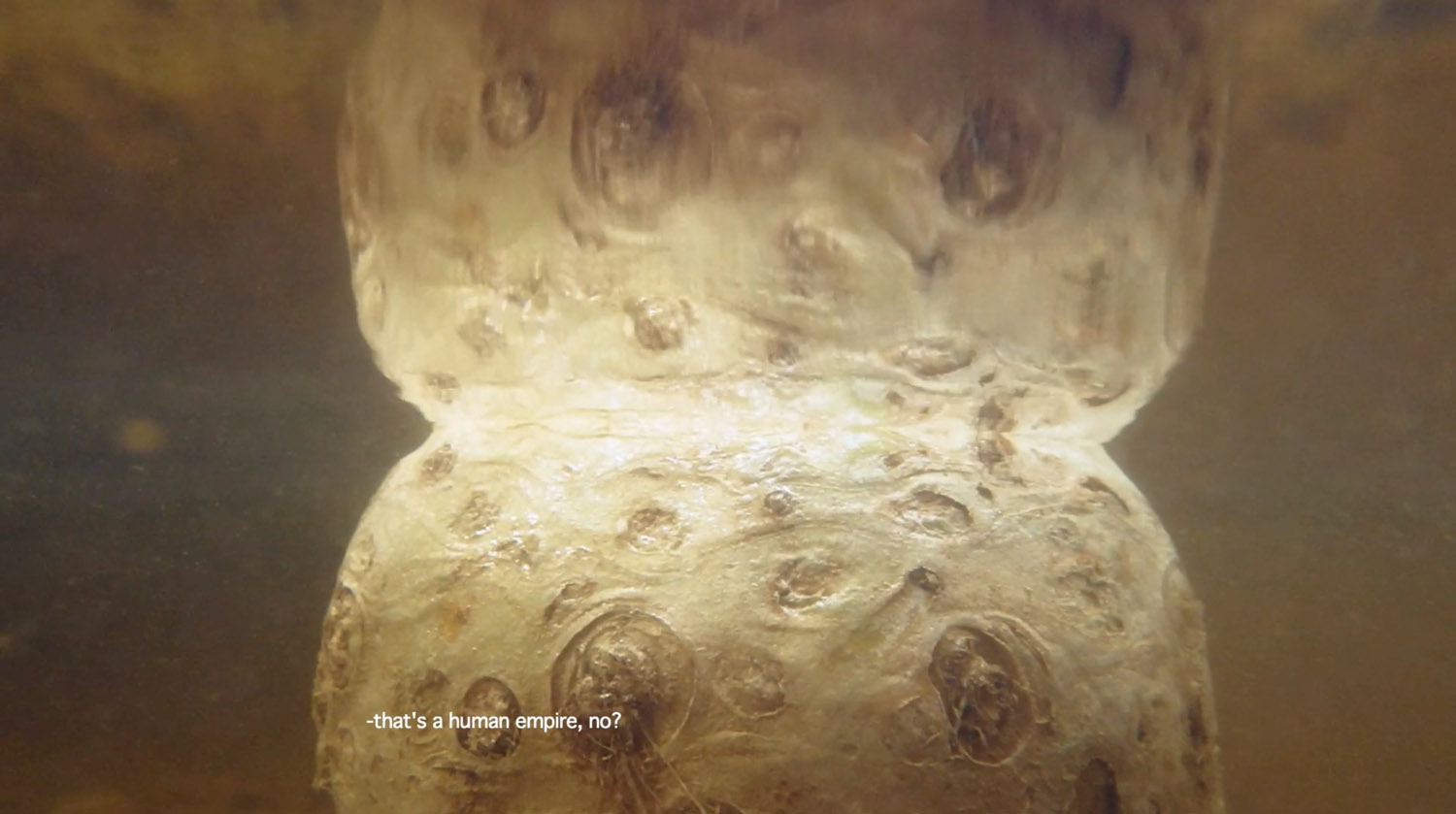 Film stills, Amateur Botanist. 2019
Amateur Botanist

Single channel HD video. Duration: 5min59s
Interview and editiorial on EEP Berlin.
https://thecradleamateurbotanist.tumblr.com

Amateur Botanist
combines photogrammetry generated 3D models and underwater video footage to imagine and reenact some ways the plants may have travelled and spread around the planet. It hints at imperial expansions and is based on a narrated dialogue in between two non human species. This work explores notions of native and invasive, and tests the waters outside the anthropocentric world view.
Migrations of plants, as well as those of animals and humans, have shaped the planet, and have been affected by complex intertwined sociopolitical factors: wars, expansions, climate change, economy and eating habits. These factors, alongside time, also determine whether a species, an individual or a group get labelled as local, invasive, indigenous, exotic, foreign or native.
Amateur Botanist
observes the simplest of botanical migrations- fruits, vegetables and roots floating across bodies of water to reach new lands and spread. A dialogue in between two non human species also includes digitally rendered forms, extending the conversation from human to non human, to digital realm.
Amateur Botanist was commissioned by Centrala Space, Birmingham for Digital Diaspora exchange exhibition, curated by Aly Grimes. Made with support from Lithuanian Culture Council.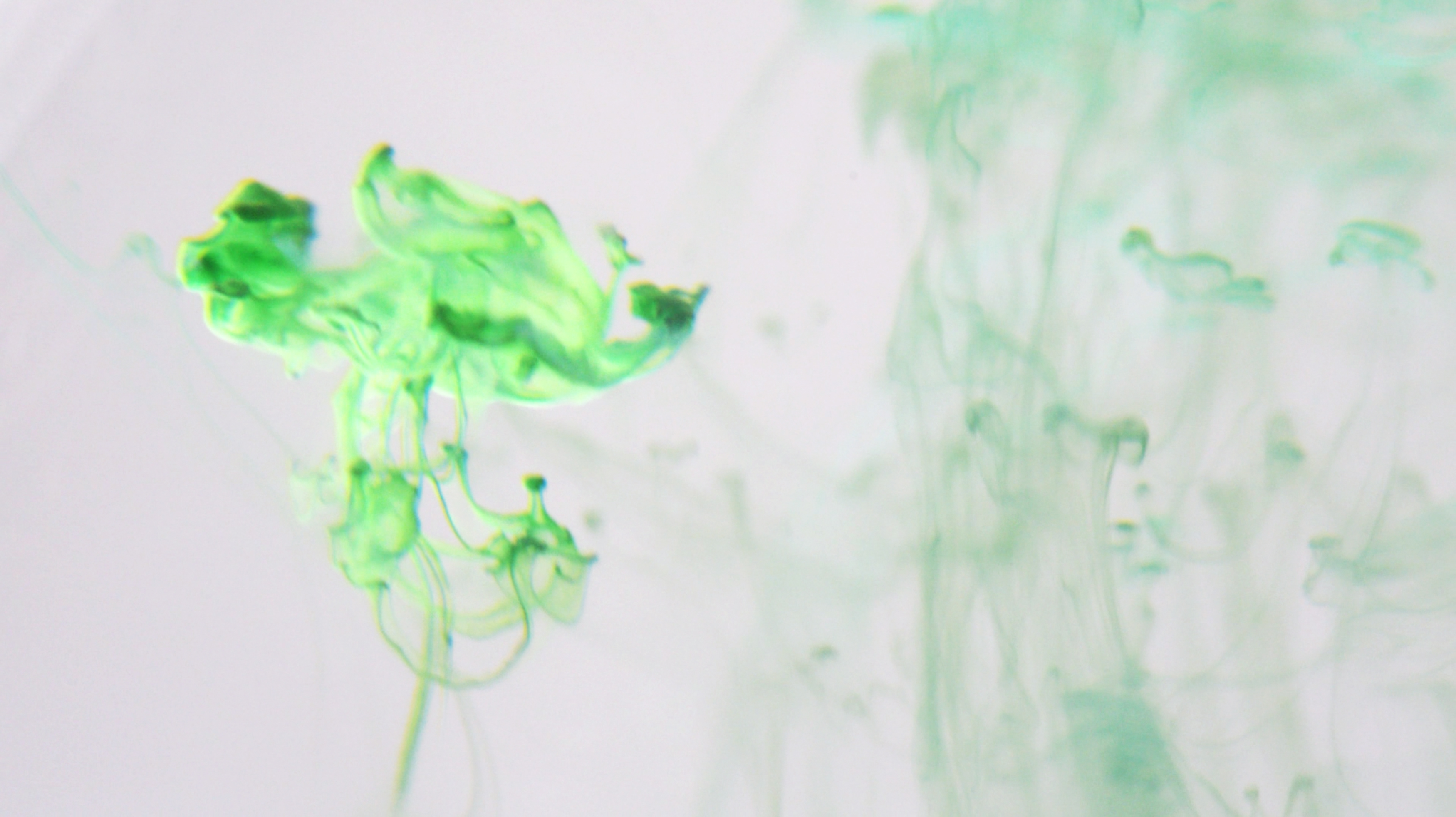 Film stills. The Cradle.
The Cradle
2018
HD video, duration: 7min51s
Looking into plant migrations the Cradle explores botanical gardens, herbariums and plant science in the age of the Anthropocene. The act of planting happens after displanting: plants, animals, humans. Notions of native, non native, invasive and endemic species are defined by a botanist or a gardener, engaging in reshaping, recreating, reprogramming nature, either through an act of arrogance or an act of godlike creation. The Cradle engages with the plant kingdom through amateur means: observing, recording, mimicking. It is a consciously non scientific meditation on migration, climate change, extinction and a search for new ways of coexisting in potential new ecologies.
The Cradle combines original footage from south and north of Europe, cyanotypes, robotic text to speech voice and filmed projections.
Made in Scotland and France, during the exchange residency with Street Level Photoworks and Centre Photographique Marseille in 2018.
Supported by Street Level Photoworks, Glasgow City Council and Hope Scott Trust.
With many thanks to dr. Catherine Kidner and dr. Michelle Hart at the Royal Botanic Garden Edinburgh.
Impossible Colonies

Chapter I.
Beeswax, gold tassels, digital print on silk, magic lantern slides, two silent HD videos, photoetchings.
Edinburgh Art Festival 2017


Impossible Colonies
takes it's starting point from the utopian project Dausuva (named after Dausos - spirit world in Lithuanian mythology) proposed by the Lithuanian geographer and diplomat Kazys Pakstas in the 1920s. His proposal suggested moving the whole nation of Lithuania to a safe place in the case of geopolitical tensions: it would exist as a peaceful colony in a purchased or leased land. Suggested locations included Belize, Madagascar, Quebec, Sao Paulo region in Brazil and Bahamas.
Impossible Colonies
incorporates a wide range of references from practices of archiving and archive digitisation, water as liminal space, landscape gaze and notions of souvenirs as memory objects.
Combining elements of photography, printmaking and sculptural objects Impossible Colonies explores alternative scenarios through the future seen in the past. By taking a nearly century old utopian project out if it's geographical and political conditions and opening it up to the current global context this work invites to imagine a new direction.
Development and making of
Impossible Colonies
is supported by the Lithuanian Culture Council and Edinburgh Art Festival.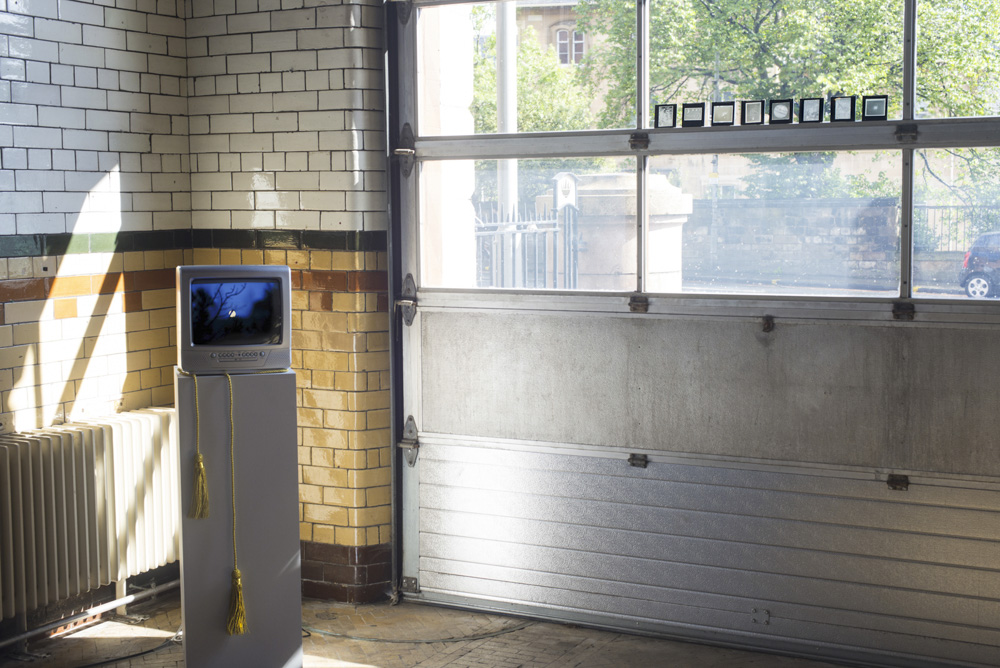 Old Fire Station, Edinburgh Art Festival. 2017
Amber Room
2014— 2017
"Reflective nostalgia thrives in álgos, the longing itself, and delays the homecoming—wistfully, ironically, desperately. It (…) dwells on the ambivalences of human longing and belonging and does not shy away from the contradictions of modernity. Restorative nostalgia protects the absolute truth, while reflective nostalgia calls it into doubt." Svetlana Boym
Amber Room is a body of work made in between two countries- Lithuania and Scotland. The condition of nostalgia, personal and collective, is at the centre of Amber Room. The photographic series started as a visual exercise in longing and loss and has evolved to concentrate on reflective nostalgia.
Personal memories, versions of history, political identity and the poetic are equally important layers of Amber Room. A distanced and critical view combined with a deep emotional search for familiarity in the context of the current political climate of Europe create the tension that the series emerged from.
Contrasting notions of home and migration, the personal and political, East and West, longing and fear are used to make photographs that show landscapes and interiors, portraits and still lives, winter and summer, constructed tableaus and snapshots. Based on childhood memories and fragments of visits to the home country as a migrant, Amber Room is as real as it is fictional. Real enough to appear in the evening light coming in through crocheted curtains in a small kitchen, or in memories of Soviet tanks leaving dark trails in the snowy streets of Vilnius, but too fictional to ever be found.
Archival inkjet prints (framed and unframed), publication, photographic light box, lightbox from Baltic Sea amber, audio piece Independency, inkjet prints on black sugar paper mounted on mdf.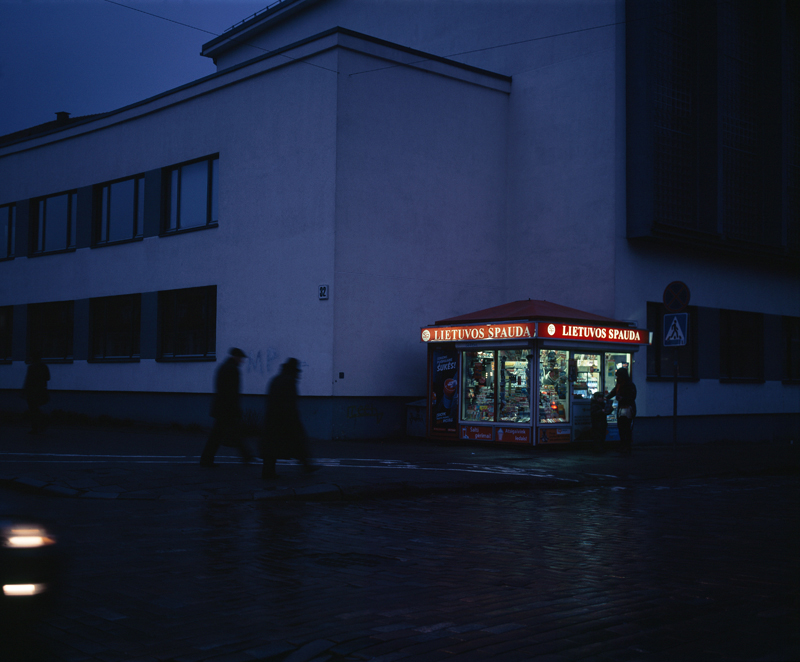 ©Kotryna Ula Kiliulyte 2023 kotrynaula@gmail.com